Tips to Save Money Even if You Don't Care About Saving Money
I know exactly one person who is not interested in saving money. Let's call her Emily. She admits it's weird, but Emily says she just can not get herself to take even one extra step to save money. I also have some friends who spend hours clipping coupons and others who just do simple things like buy products that are on sale. But, it's safe to say that everyone except Emily wants to save her cash.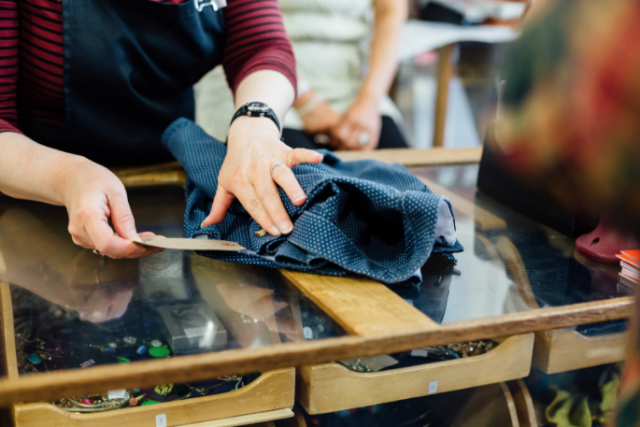 Capital One recently teamed up Digital Lifestyle Expert, Katie Linendoll, to provide some quick tech tips to help people save money. One of their main tips is to open a  new 360 Money Market — an online account offering no fees, no minimums and a high-yield 1.0% APY for balances over $10,000, but Katie provided a lot of other tips for money saving, too.
Now for me, the key to saving up is that it has to be so easy that even Emily doesn't mind doing it. Here are Katie's tips that I believe will even pass the Emily test:
Automate your bill payments:

Don't lose money to late fees. By scheduling automatic payments with features such Capital One's Online Bill Pay, you'll have better peace of mind that your bills are being paid on time, every time. Emily likes this one because it means one less thing for her to do!
Make payday come faster:

Mobile Check Deposit (like the feature offered from Capital One) not only ensures that money goes straight in your account, but it saves you valuable time, too. Again, Emily said she'd do this because it saves her time.
Stay in charge:

Let's face it, time equals money. Don't get stuck in the red (battery life that is) on your smartphone. Take advantage of one of the many portable chargers with multiple USB ports for connecting a tablet or smartphone with 20+ hours of talk time.

Emily said she'd go for this, because she hates being out of battery when she's shopping.
Make your home smarter:

Strengthening your financial IQ begins at home, literally. Enhancing your home life with smart products can save you time, energy and money. By switching to a smart thermostat, which can turn on and off when you need it to, you'll save up to $145 a year alone!

*SOURCE: Nest.

Emily is good to go with this one because it's good for the environment.
Save the planet and your wallet:

A self-filtering water bottle is not only stylish and sustainable, it will save you more money than you realize. One filter is equivalent to 300 bottled waters. Do the math: that's a $600 savings – and the planet will thank you.

*SOURCE: waterbobble.com

Ditto on this one, Emily is a green girl.
Open a 360 Money Market from Capital One:

With this account you can earn 1.00% Annual Percentage Yield on balances of $10,000 or more (

The national Money Market rate is 0.26% http://www.thesimpledollar.com/best-money-market-account/ )

Accounts that have less than $10,000 earn an everyday rate of 0.60% APY. But by using the money tips above, and others, you can easily maintain the balance you want.
The account also features:
No fees

Your deposits are FDIC-insured up to the allowable limit

See www.fdic.gov for additional information.

24/7 Access to your money wherever you are, either online or with the top-rated Capital One mobile app. If you need to speak with a real person, you can call 1-800-289-1992 any time.
Emily said she'd go for it. She trusts Capital One, and she figures this is a way of saving money without actually doing anything!
So there you have it, money saving tips that even someone like Emily can do!
This is a paid endorsement. All opinions are my own and were not directed by Capital One.  To learn more about Capital One, visit www.capitalone.com.
This is a sponsored conversation written by me on behalf of Capital One. The opinions and text are all mine.