TruMoo Chocolate Milk Smoothie – Yum!
Do you have any picky eaters in your family? Sometimes it can be tricky, especially with little kids who are always on the go and who needs as much nutritionally rich foods as possible! My youngest is a little go-getter, so I like to make sure that even the snacks I'm giving him are vitamin and nutrient rich — this way I know he's getting the very best!
Have you ever tried TruMoo Chocolate Milk?
TruMoo starts with pure, fresh, low fat milk, zero artificial growth hormones, no HFCS, and a delicious taste my kids and I love. Their delicious flavors (chocolate, strawberry, and coffee) contains 8 essential nutrients, is sweetened with just enough sugar, and has absolutely no high fructose corn syrup!
TruMoo Chocolate milk is something my kids LOVE and that I can feel great about giving them — and they especially love it in SMOOTHIE form! Check out this recipe that's perfect for kids (and parents) this summer!
Simple Chocolate Smoothie with TruMoo Chocolate Milk
Ingredients
½ bottle of TruMoo Chocolate milk
8oz your favorite vanilla Greek yogurt
Directions
Blend until smooth!
Top with berries, sliced banana, or chia seeds!
Not only does this smoothie taste incredibly rich and delicious, but you get to hand it to your kids knowing exactly what they are getting and just how good it is for them too! YUM!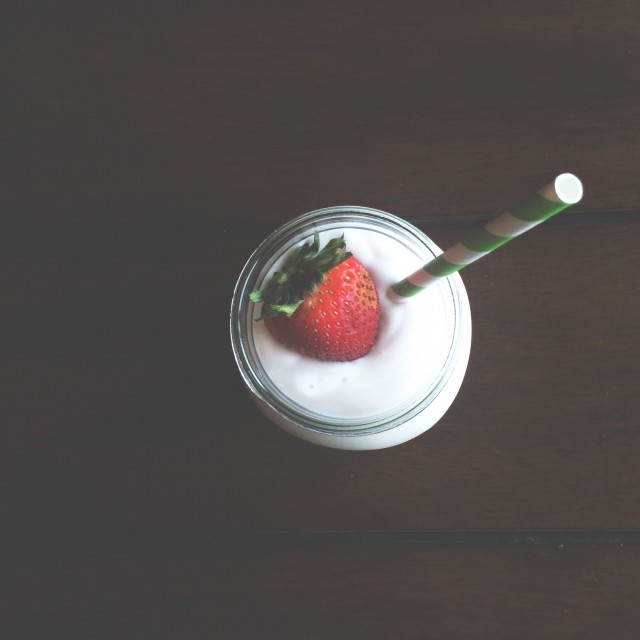 Grab TruMoo Chocolate milk the next time you're doing your grocery shopping and try it yourself. You're going to love it too!
This post is sponsored by TruMoo.