Turtle Talk with Crush at Disney California Adventure Park
During my visit to Los Angeles for the #DisneyInHomeBloggers event, we spent a day at Disneyland and Disney California Adventure Park in Anaheim, CA. We had the opportunity to experience "Turtle Talk with Crush" while visiting, which was a real treat. A brief description:
Have an in-depth chat with Crush, the totally awesome sea turtle from the Disney·Pixar film, Finding Nemo. Engage in live, unrehearsed conversations with this denizen of the digital deep who talks, jokes and even recognizes Guests. Dive into this Disney Animation attraction at Disney California Adventure Park.
Turtle Talk with Crush uses real-time animation for live conversations.
Crush's speech and actions are specific to each audience.
Crush asks Guests questions about the human world and answers questions about his underwater world.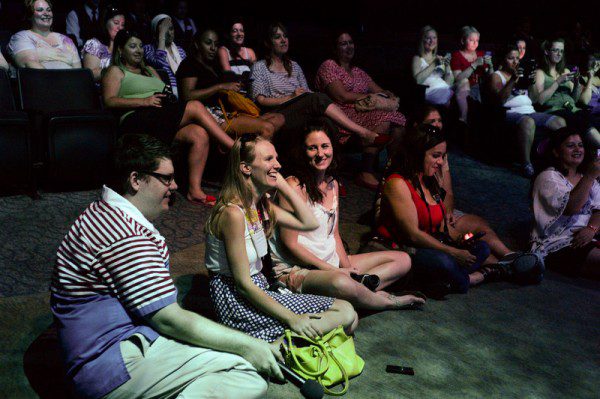 Our group entered a theater room that included a huge screen displaying a beautiful underwater world. We sat down and was immediately greeted by Crush himself on the screen! He asked us if we had any questions for him (of course we did, we're bloggers!), and he was able to answer us specfically, which blew my mind. The genius that is Disney, indeed.
Here is a short video clip from our Q&A session, courtesy of Tammy Roy from Organized Chaos. The question was, "My daughter wants to know how many kids you have?"
Crush was charming, smart and hilarious. Loved the experience and my kids would go nuts over this attraction, especially the parts when you reply with "DUDE!"
Have you experience Turtle Talk with Crush before?
Disclosure: Disney sponsored travel, accommodations and activities during my stay in Los Angeles. Thoughts are my own. All images are property of Disney.