Valentine's Day Drink: Orange Cream Mimosa Recipe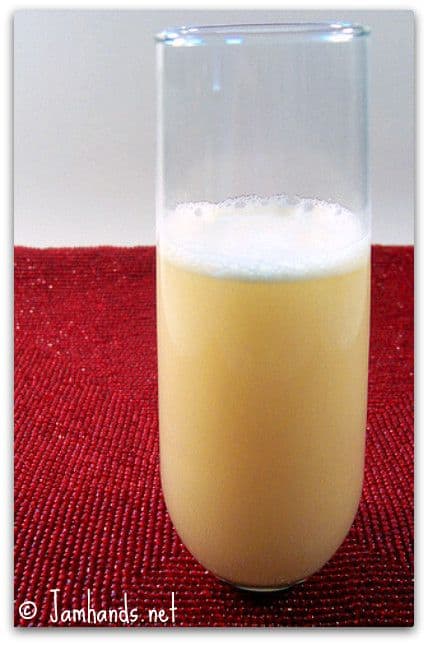 Valentine's Day is fast approaching. For all the romantic folks out there, try this Orange Cream Mimosa with your loved one. It can easily be made non alcoholic as well, and taste just as good.
Orange Cream Mimosa
Ingredients:
2 1/2 cups freshly squeezed orange juice (5 to 6 oranges)
1 orange, zested
1 cup half-and-half
1 cup superfine sugar
1 bottle sparkling wine or Champagne*
Strawberries, for garnish
*Non-alcoholic sparkling wine, sparkling cider, or ginger ale can be substituted
Directions:
1. Put orange juice, zest, half-and-half, and sugar into a blender and process until the sugar has dissolved, about 30 seconds. Pour this mixture into a shallow pan and freeze until hard, 4 hours or overnight.
2. Remove the frozen orange mixture from the freezer and let it sit to soften slightly, about 10 minutes. With a scoop or tablespoon, scrape out a small scoop and put it into a Champagne glass. Slowly fill the glass with Champagne and serve garnished with strawberries.