What Do Your Kids Really Think of You?
The other day my younger son asked me, "Do adults all go back to work at the same time?" I wasn't sure what he meant and then he explained, "I mean after the summer, like not all schools start at the same time, but do works all start at the same time?"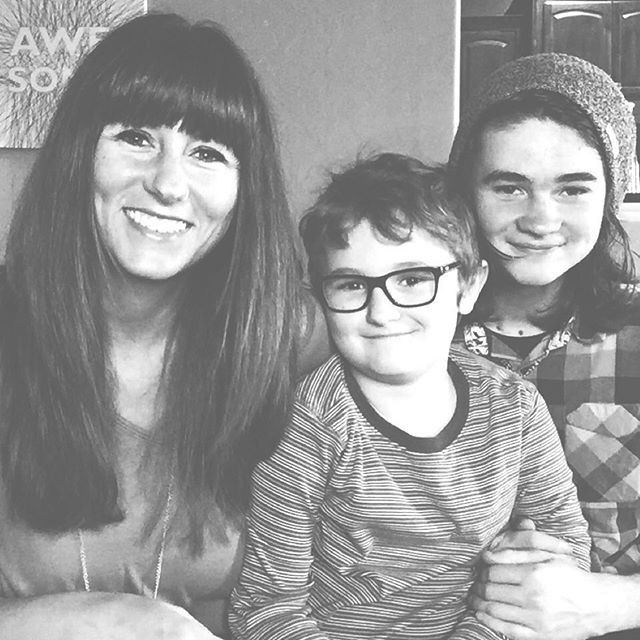 It was a weird question because obviously, he sees my husband go to work every day. He knows that I work, too, but mainly from home, but still somehow it was hard for him to get his head around the idea that for grown-ups the year isn't really divided the same way that it is for kids. He didn't understand that adults don't typically start a new job in the fall and it doesn't end in the summer. I think a lot of times it's hard for children to really grasp what we, as parents, do for work or the family.
My conversation with my son really made me think that it's time to start making sure that both my kids get a better handle of what happens in the house and in our offices when they aren't around. It's not that I want to guilt them into realizing that their dad and I do a lot for them, but more about not wanting them to be the guys that wake up one day in their first apartment surprised to learn floors aren't self-cleaning. 🙂
I'm happy for my boys to choose their own path in life, as they don't have to be doctors, lawyers or do the types of careers my husband and I have, but I do want them to be happy, responsible, and self-sufficient. In my mind, those three traits are all tied together.
I love this video that Office Depot® OfficeMax® put together. I can completely relate to the anxiety the parents are feeling about wanting to do the best for their kids.
It's nice to see that the kids do understand at some level that their parents are working hard for them. Also, the kid with the face and the older brother? How cute is he?
As adults, we may not be able to start over every fall like our kids do, but we can use the change in weather and our kids' schedules to remind ourselves to take a step back and think a little bit about the future.
If you could use a little help getting a fresh start on your work, or the kids' school supplies, check out this giveaway of a $25 Office Depot® OfficeMax® gift card below!
Giveaway!
We are giving one Mom Spark reader a $25 Office Depot® OfficeMax® gift card! Enter for the chance to win by leaving a comment below telling us what you think YOUR kids think about you. Ask them – what are their thoughts? We can't wait to see what they come up with!
Giveaway ends at 11:59 p.m. CST on October 5, 2016. 18+ years, USA residents only. Good luck!
This post is sponsored, but all thoughts are my own.