Why I Created Mom Spark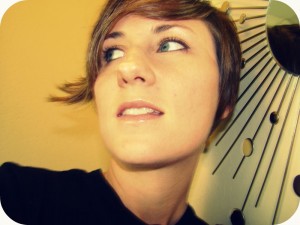 Since this issue is floating around the
blogging
scene right now, I thought this post would be appropriate to share with you.  I wrote this a few months ago when I was suffering from MAJOR burnout and obviously needed to refocus my blog and myself.  Feel free to share your thoughts.
***
One night over dinner, a friend asked me, "So, why did you create Mom Spark?" My first response was, "Well, I thought it would be fun." The conversation then quickly moved on to other normal topics in our lives and I had forgotten the  whole "question" until later that evening. Why did I create Mom Spark?
Mom Spark was originally set up as a community blog, where anyone (hopefully a mom) could jump on and post whatever they wanted. Of course, in the beginning, this was mostly done by good, or soon to be, local friends of mine who liked to offer tips, recipes, and pics of their kiddos. It was fun, but was that the only reason why it was there? Not hardly.
I needed Mom Spark. Why? Because I was an overwhelmed SAHM of a difficult newborn, a strong-willed eight year-old, and a wife of a husband who worked a lot. Need I say more? I NEEDED the companionship, advice, and support from other moms, even if I had never met them in "real life." It became my therapy; my way of connecting with the world amidst the chaos in my head, home, and heart. Please let me note that I LOVE my children/husband and WANT to stay home with them and NEVER regret doing so AT ALL, but when I started Mom Spark, I especially needed that extra boost of confidence, assurance, and HOPE.
When I first took a look at the mom blogging world scene, I was very impressed. There were so many lives being shared, spirits being lifted, and good being done that I had to be a part of it. I wanted to learn the ways of the "mom blogger" and begin my journey, but did I loose my mojo along the way? In some ways, yes, I think I did.
I soon believed that in order to become a good mom blogger, I needed to host several reviews, giveaways, and paid posts. I worked hard to attain these goals, and was successful, but why did I feel they were necessary? There is nothing wrong, at all, with reviews, giveways, etc., and I trust a mom's opinion over anyone else, but why was I trying to fit a specific mold? I started looking at Mom Spark as a business more than my therapy, and I needed my therapy back. I didn't want to be like everyone else, or at least the ones I thought I wanted to be like. It just wasn't ME. Did this mean I would never hold a giveaway or review again?  Not at all! Would I hold as many? Probably not.
I felt like I had failed my followers and readers because they deserved so much more from me as a blogger. My heart had been closed due to worldly distractions and my obvious family obligations, and if it weren't for my outstanding contributors, this blog would have been hanging from a thread.
I appreciate each and every one of my contributors, and you, the reader, for continuing to support Mom Spark and me. I am on a new journey to not only "spark" new conversation and ideas around here, but to be true to myself and YOU.  YOU are what keeps me going. YOU are my social outlet. YOU are my friends.
Thank you for listening, as always.
-Amy