Wild Wear For A Cozy Winter
Maybe it's because my daughter has a leopard print obsession, or maybe because I've been watching recorded episodes of Hope For Wildlife while I work, but I'm pretty much drawn toward any cozy outfits with an animal flair. From cute owl and foxes, to faux fur and sweet prints — I'm hooked.
Here are a few items I'd love to add to the "cozy winter wear" section of my closet right now!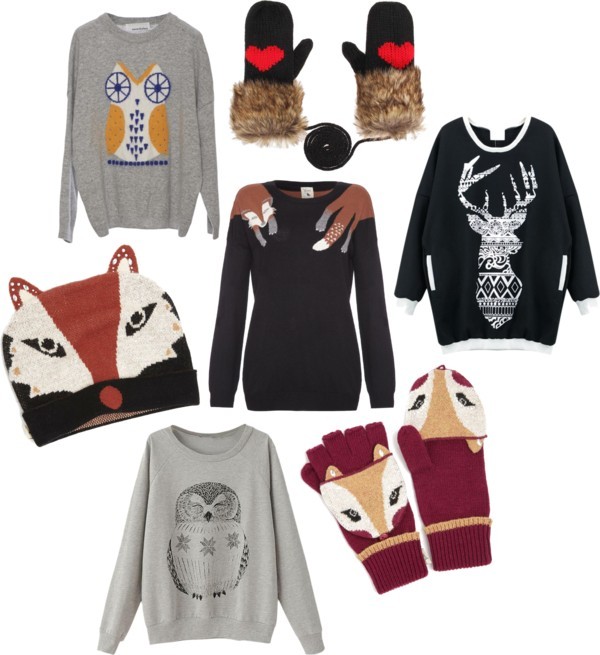 Gold Stud Owl Sweater | Faux Fur Love Mittens | Fox Hat | Fox Jumper | Deer Print Sweater | Owl Sweater | Convertible Fox Mittens
How're you staying cozy this season? Are you tired of winter yet? Still enjoying the snow? Let us know in the comments!
Follow Mom Spark's board fashion trends i love. on Pinterest.