An Interview With Queen Latifah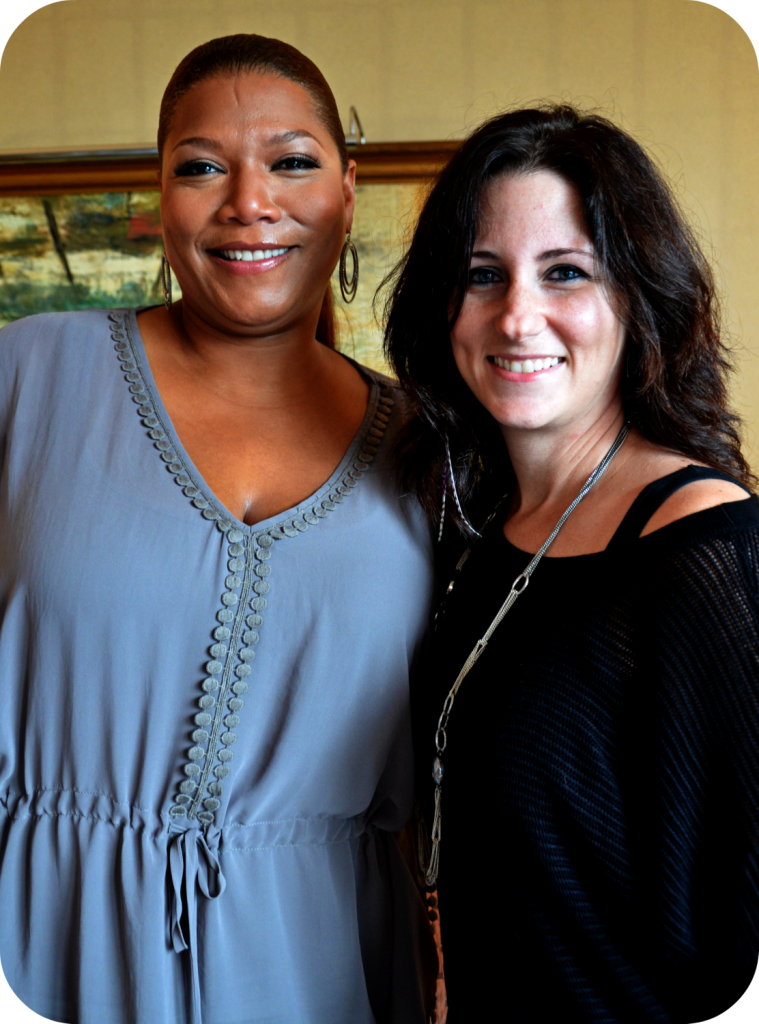 A few weeks ago, Crissy from DearCrissy.com approached me with a most unusual request. "Would you be interested in going to NYC to interview Queen Latifah about a video game for Zytrec?"  At first, I wasn't sure how the three elements tied together (Queen Latifah + video game + Zyrtec), but Crissy quickly caught me up to speed!
Award-winning singer and actress Queen Latifah has joined the makers of ZYRTEC®, the number one allergist recommended brand among OTC oral antihistamines, and launched ZYRTEC® Parks Unleashed, a cutting-edge, interactive gaming experience that is available on YouTube. In ZYRTEC® Parks Unleashed, Queen Latifah leads an eccentric cast of characters who guides gamers through the park and encourage them to play games to try to win great prizes, while learning about Zyrtec.

McNeil Consumer Healthcare, the makers of ZYRTEC®, developed the interactive game in conjunction with Google and YouTube. ZYRTEC® Parks Unleashed utilizes the latest technology from the video sharing website. To begin the game, visitors watch a short video then receive a map and a series of clues that lead them on a search to locate the hidden devices and prizes by playing various games throughout the park.

More than 200 Samsung Galaxy Tablets and almost 2,000 $10 Amazon gift codes will be awarded to visitors with the top game scores. The game will launch in three stages. In the third and final stage, all those who finish the game will be coronated "king of the park" by Queen Latifah.
So, I said yes and flew to NYC to meet (gulp) Queen Latifah, representing DearCrissy.com.  I may have been a bit nervous.  Just maybe.  Okay, I was.  Lucky for me, Queen Latifah put me to ease with her warmth, humor and beauty.  Check out the full interview in the video below.
So, now that you've heard about Parks Unleashed, it's time for you to play for yourself! A big THANK YOU goes out to Crissy for giving me this once-in-a-lifetime experience!
The makers of ZYRTEC®  sponsored my trip to New York to meet Queen Latifah. No other financial compensation was given and the opinions are my own.