DIY Powerpuff Girls Glitter Snowglobes Craft
Disclosure needs to be at the top of the post "This post is in partnership with Hulu".
Guess what? The Powerpuff Girls are making an appearance once again.
The Powerpuff Girls is about three sugar-coated superheroes, Blossom, Bubbles, and Buttercup. Their missions in life alternate between going to school, fighting crime, winning at hopscotch and saving the world before bedtime.
Like any friends, they sometimes fight, but their individual strengths combined always lead them to victory. I think we could all use a little more girl power and teamwork in our lives, don't you think?
You can now stream all 80 of the original Emmy-award winning episodes only on Hulu! If you have a Powerpuff Girl fan at home or want to throw a nostalgic viewing party, try making these Powerpuff Girls glitter globes.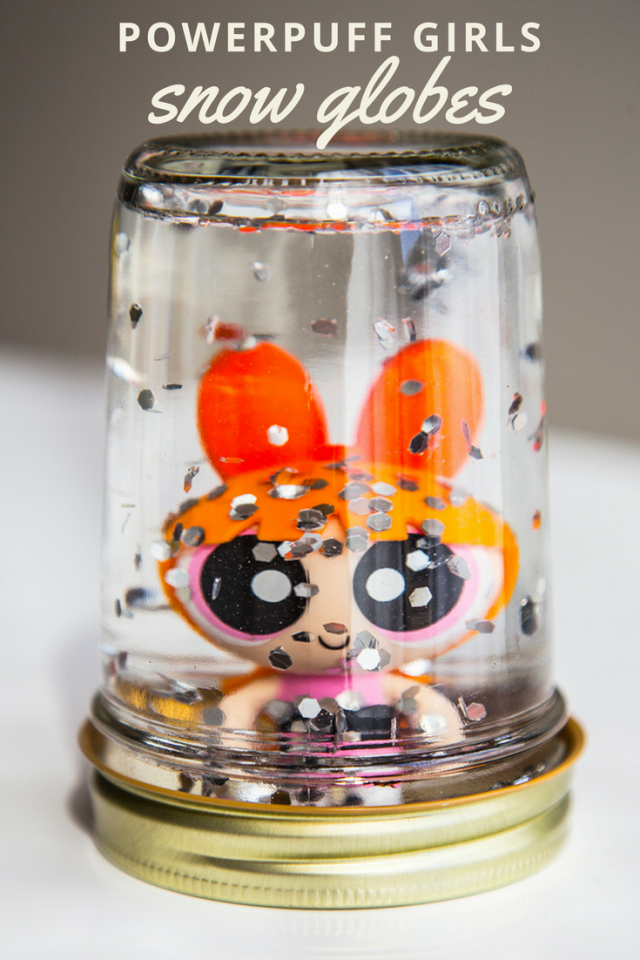 WHAT YOU NEED
HOW TO MAKE
Glue each Powerpuff Girls character to jar lids using glass and bead glue. Let dry.
Add distilled water, glycerin and glitter to each jar.
Screw on jar lid and shake it up!
Hope these glitter globes help you enjoy your trip back to Townsville!
Hulu is THE streaming destination for the best of TV, and a great selection of films! Plus, you can stream almost anywhere, on any device, including gaming consoles, set-top boxes, tablets, mobile phones, and more. Visit Hulu.com to start your free trial.