TWITTER PARTY ALERT! Thursday, November 10th at 9pm ET #EllieSafe
With Ellie, parents of newborns, babies and toddlers finally have an on-the-go weapon against the world's most dangerous germs and viruses. With the first ever digital UV LED technology, Ellie completely sterilizes bottles, pacifiers, water and more in just 60 seconds. So forget about the boiling, the steaming and the harsh chemicals. And carry on, Mom and Dad. With the medical grade sterilizing technology that goes anywhere and everywhere your family goes.
Join us on Twitter at#EllieSafe on Wednesday, November 10th at 9:00 pm ET, as we chat more about Ellie. We will also be giving away prizes, so check out the details below and be sure to RSVP!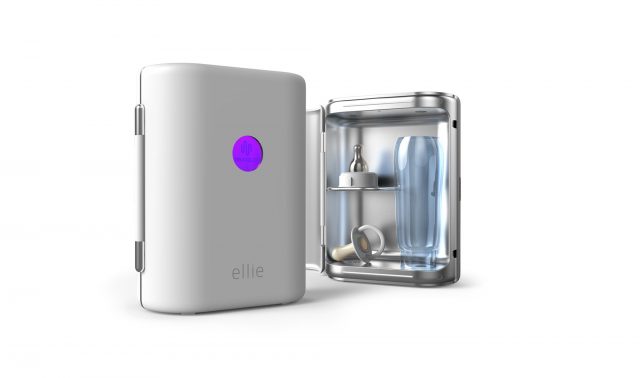 In the meantime, learn more about the new groundbreaking Ellie visit EllieDUV.com and follow them on Facebook, Instagram and Pinterest (@EllieDUV) or on Twitter @Ellie_DUV.
THE DETAILS:
TOPIC – "Ellie" Baby Bottle Sterilizer
TIME – Thursday, November 10th from 9-10 PM Eastern (8-9 PM Central, 7-8 PM Mountain, 6-7 PM Pacific)
HASHTAG –#EllieSafe
PLACE –  Twitter at#EllieSafe
SPONSOR – @Ellie_DUV
HOST – @MomSpark
PANELISTS – @mommysfabfinds & @sammyapproves
PARTY PRIZES:
Two (2) $100 AMEX gift cards
One (1) Ellie Baby Bottle Sterilizer
Rules: Please allow 90 days for prize fulfillment from the sponsor. Winner of party prizes must be a USA resident, 18+ years and MUST be present at the Twitter party. 
GOING TO THE EVENT? RSVP HERE! LIST YOUR "NAME" AS YOUR TWITTER HANDLE (I.E.@MOMSPARK) IN OUR LINKY LIST BELOW.
This Twitter party is sponsored by Rayvio.