All Star Vacation Home Rentals in Orlando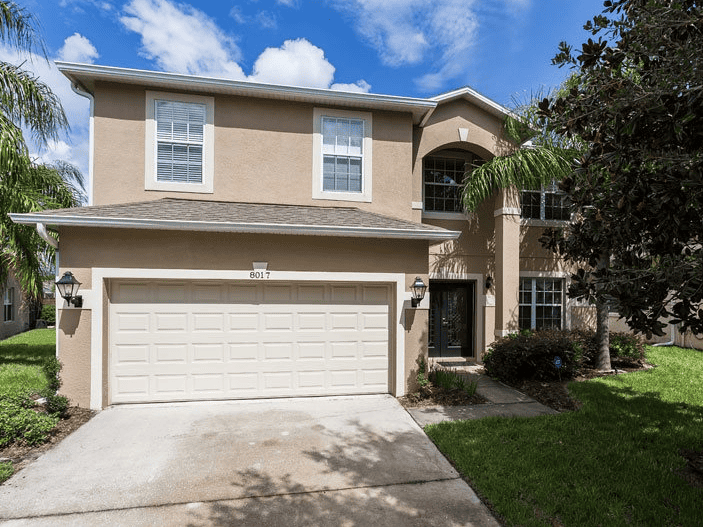 Staying in a rental home was a first for me, as I've always roomed on Disney property when visiting the parks in the past. I'll admit that I was a bit skeptical, especially regarding the logistics of transportation back and forth to the parks, but it proved to be not much of an issue at all. If you have a rental car, you're good to go.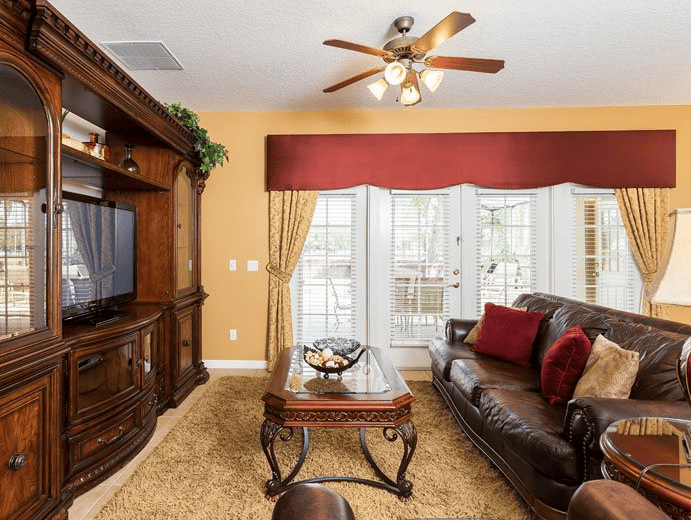 When I walked into the home, I was blown away by how nicely decorated it was, as I was (for some reason) I was expecting sparse rooms. The living room, kitchen, dining, powder room and master bedroom were all located on the first floor.
In addition, the first floor hosted a laundry room (nice feature!) and theater space for movie-watching. I wish I had time to take advantage of both!
Upstairs, there were four more bedrooms, as well as a pool table (which was a bit slanted, so it was difficult to play on) and a Pac-Man arcade game. I loved playing Pac-Man! No quarters required, either. 🙂
One of the four bedrooms upstairs was kid-themed (the one I happened to be staying in, ha!) with two twin beds, which my kiddos would really get a kick out of.
Most of the bedrooms included en suite bathrooms (not the kid room I stayed in, unfortunately), which makes it nice when rooming with multiple family members or friends.
Oh, and did I mention the biggest perk about staying in a All Star Vacation Home? THIS.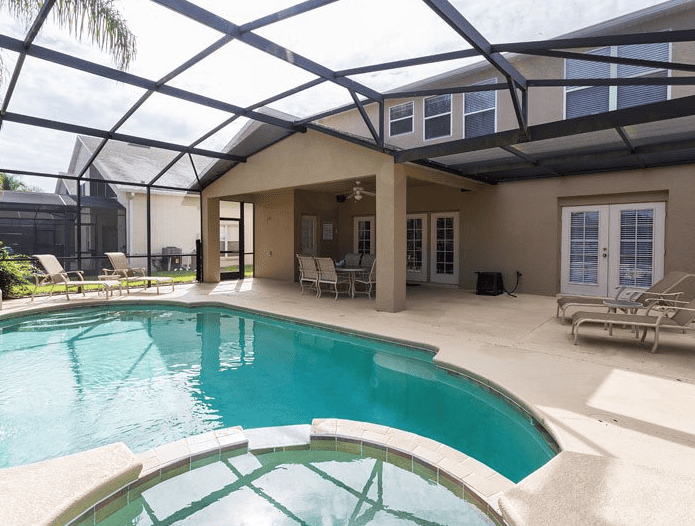 Yup, a Florida room with a pool and hot tub. I love that the space is covered and includes a gate for safety (not pictured, but does include one). This was a great addition to the home for sure!