Vintage Pastel Fashion and Style
Let's take a little trip, back in time… and check out how ladies were rockin' the pastel trend before this season's big burst of it! (The jacket is my favourite… you'll see!)
Colourblock pastel baby! I love cardis when they are this length. Fantastic find via Black Sheep.
Bathing suit season! Heyo! Check out this cute one from Kickass Vintage. Kickass is right!
Swoon. A gal could get hitched in a getup like this one from My Avonlea.
This gorgeous jacket can be found at Italian Postcards. Need, want? NEEEEED!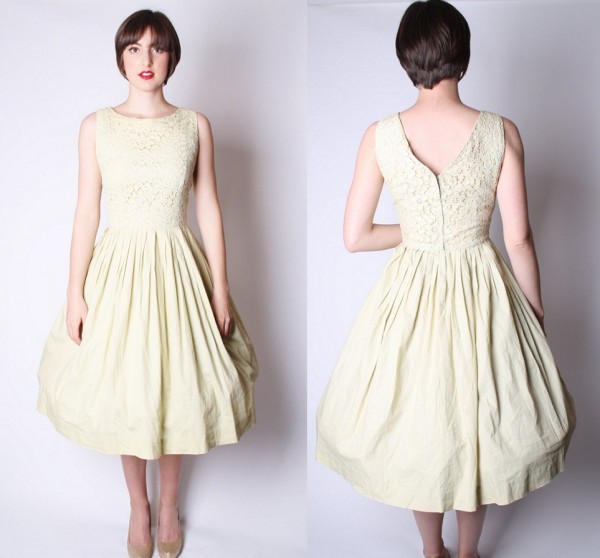 The back of this dress is perfection. Check out Aiseirigh Vintage. Love it!
Are you now, or were you ever, a pastel-lovin' lass?