Use Pencil Erasers to Level Picture Frames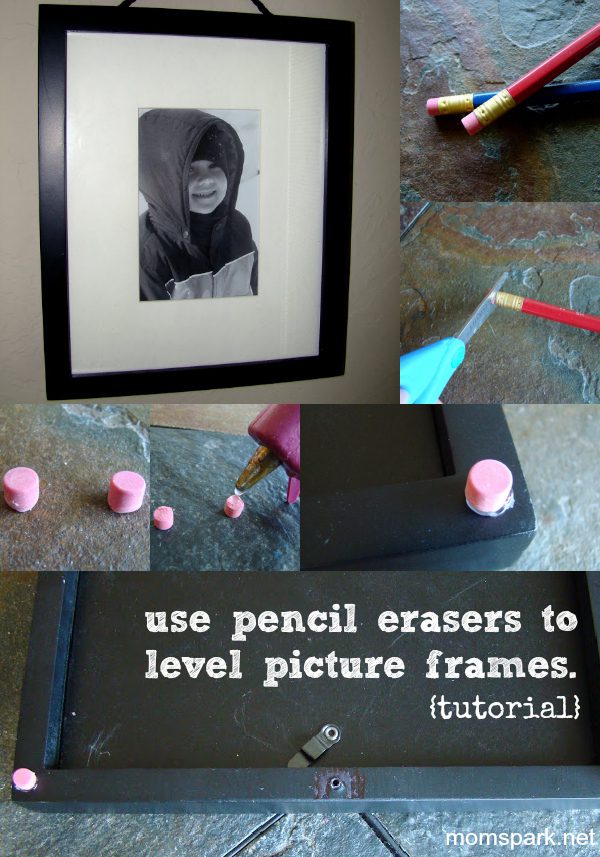 What is a new use for a pencil eraser? How about using them to help level your picture frames! Here's how:
First, locate pencil erasers. It's okay to use used erasers.(just make sure they are approximately the same size)
Next, cut erasers off with scissors.
Now you should have two eraser stubs.
Using a hot glue gun, glue the cut side of each eraser.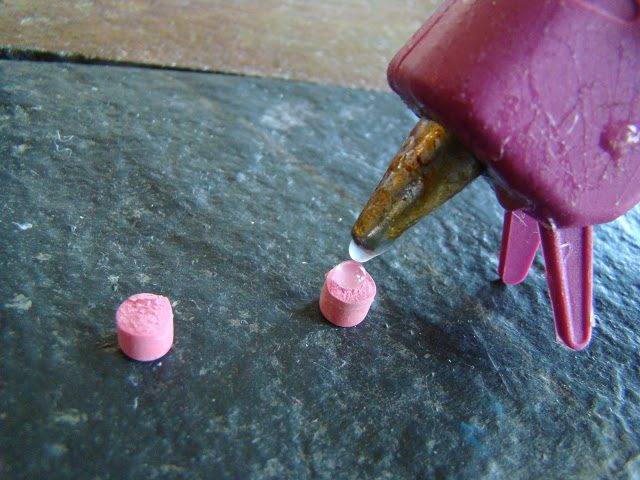 Place onto bottom back corner of picture frame.
Your erasers should look something like this.
When dry, hang your photo and level! The best part-it won't scratch your wall in the process!