5 Easy Tips to Keep Your Family Healthy Now
This blog post is part of a paid Megan Media and Florastor Kids blogging program as part of the #IamBiotic AND #FlorastorKids campaign. The opinions and ideas expressed here are my own.
From Halloween through New Year's Day, it seems like I'm trapped in a nonstop fight to keep everyone in the family healthy.
Part of it, of course, is the weather changing. There are new allergens in the air and we spend more time indoors, which means we're breathing each other's germs more than usual.
Then there are all the changes to our diet: Halloween candy, holiday meals, and just the general abundance of treats this time of year. It can certainly do a number on our digestive systems.
Finally, there's stress. Trying to prepare for tests at school and visits to and from relatives, and buying presents just all adds up.
Not to worry, though! Try these five tips that should help keep the family healthy during this time of year.
Go to bed
It all starts with a good night's sleep. Being well rested reduces stress, improves concentration and focus, and even helps limit things like overeating. No matter how much homework or housework there is to do, I always try to make sure everyone in my family goes to bed on time.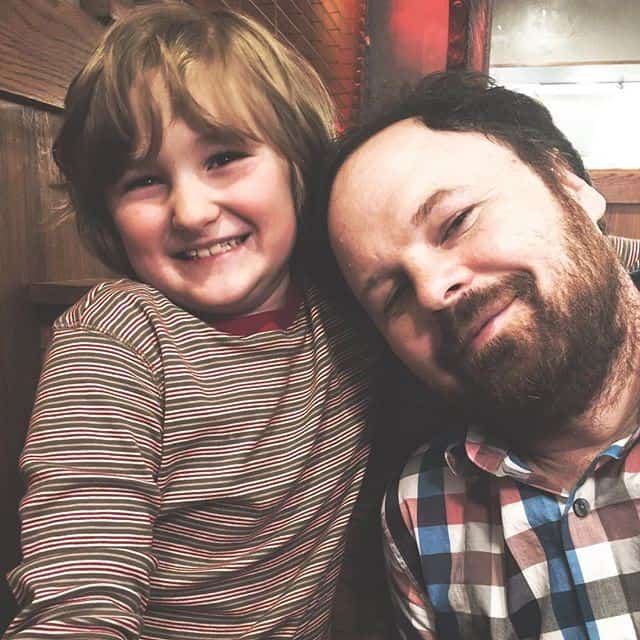 Hug it out
Most of us know that feeling loved is good for people emotionally. But, feeling loved and supported has also been shown to reduce stress and improve immunity. People with colds who receive physical affection actually recover sooner. So, hug away (and then wash your hands, because germs).
Wash up
This one is obvious, I know, but do you make it easy for your kids? Can they reach all the supplies including the soap, towel, and sink? If a little one has to climb on top of the toilet to reach something he or she is much less likely to actually go through the effort of washing their hands.
Go Pro
One of the easiest things I do to help my family stay healthy is using probiotics. We have recently been giving Florastor and FlorastorKids a whirl.
They come in easy-to-swallow caplets, or a powdered version that mixes with any drink!
Because 70% of your immune system is located in your digestive track, having a healthy digestive balance supports a healthy immune system.
Keep a Blank Space (Baby)
Most of us fill up our calendar without even noticing. Before we know it, every night is filled with a party or meeting or other obligation, and we're staying up late eating junk food trying to get the holiday cards out. Don't do it. Instead of just entering events into your phone, try writing things down on an actual paper calendar. Make sure at least one or two squares per week are empty so that you have time to do the things you want to do.
I know that some of these tips may require a little change in schedule or a new way of thinking about how to do things, but definitely hugging your kids and trying FlorastorKids probiotics are something you can try today.
Coupon!
Florastor is offering Mom Spark readers a $6 downloadable coupon! Click here to claim the coupon.
Giveaway!
Enter to win a $50 Amazon gift card below!
a Rafflecopter giveaway

Sweeps is from 11/7 – 11/23.
Learn about you can stay healthy with probiotics by visiting www.florastor.com!
This blog post is part of a paid Megan Media and Florastor Kids blogging program. The opinions and ideas expressed here are my own.