10 Tropical Margaritas to Sip Poolside this Summer
Nothing screams "SUMMER!" more than an ice-cold margarita by the pool. These tropical margarita recipes will help transport you from backyard poolside, trying not to be stung by a wasp, to a far-off resort in a breezy, beachfront locale.
1. Grapefruit Hibiscus Margarita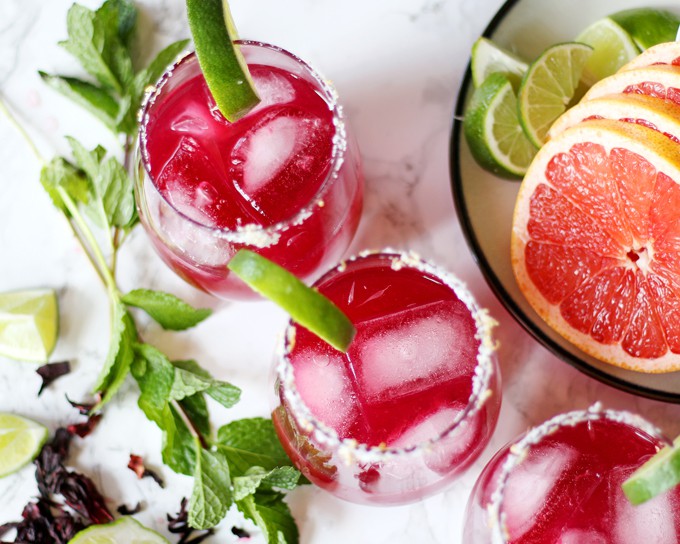 This Grapefruit Hibiscus Margarita sounds like a dream for a summer day with the minty-tart combo of flavors. Plus? Hibiscus simple syrup? Sold!
2. Coconut Margarita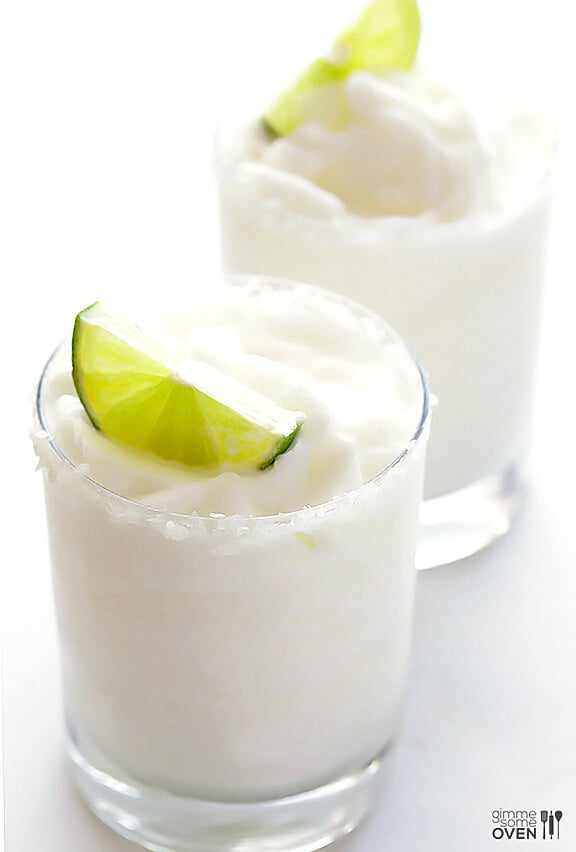 What is a summer margarita round up without a staple Coconut Margarita?! It's nothing. That's what it is.
3. Chili Lime Mango Margarita
What do you get when you combine a little spice a little sour and a little sweet? You get an incredible Chili Lime Mango Margarita. I can only imagine it's like eating spicy food where your tongue can't keep up with your heart's desire.
4. Blood Orange Margarita
The most under appreciated fruit in the citrus family has to be the blood orange. Which makes this Blood Orange Margarita sit at the top of our "Must Try Stat!" summer cocktail list.
5. Grilled Pineapple Jalapeño Margarita
If you've ever wondered what a deliciously smoky cocktail looks like, look no further than this mouth-watering Grilled Pineapple Jalapeño Margarita. It had us at "grilled pineapple".
6. Blue Agave Margarita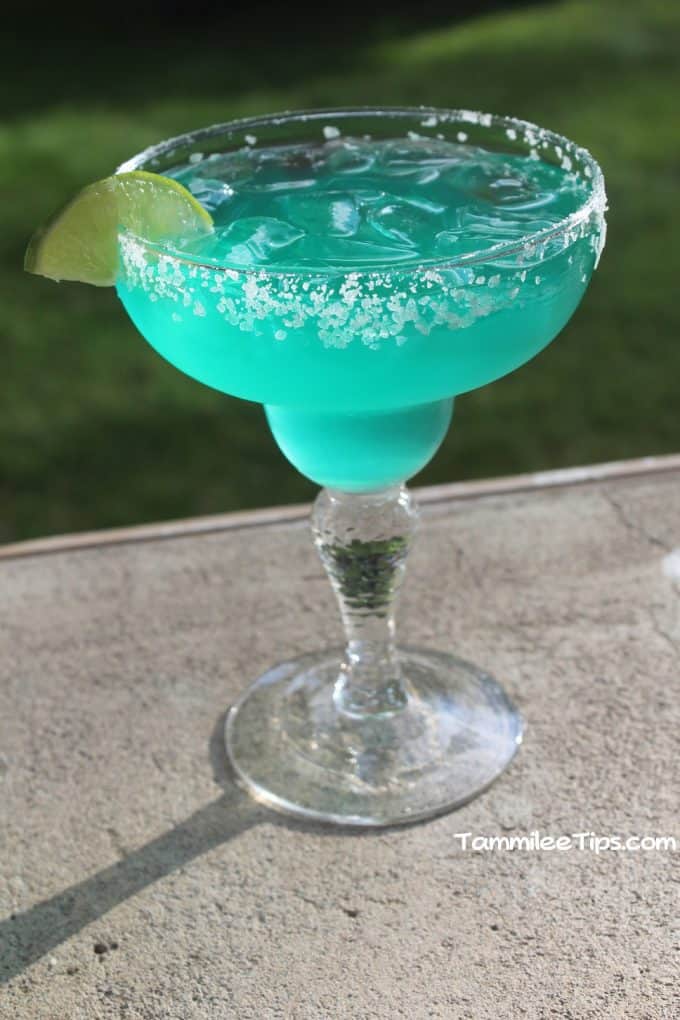 Sun-bathers beware! This Blue Agave Margarita packs quite a bit of a punch. I'm no boxer, but I'm great at pacing myself.
7. Cucumber Ginger Margarita
A Cucumber Ginger Margarita sounds to me like the most refreshingly crisp margarita you could possibly have by your side as you float around the pool on a giant donut tube. Also the perfect recipe for a 'rita served "up" (that means no ice).
8. Jalapeño Watermelon Margarita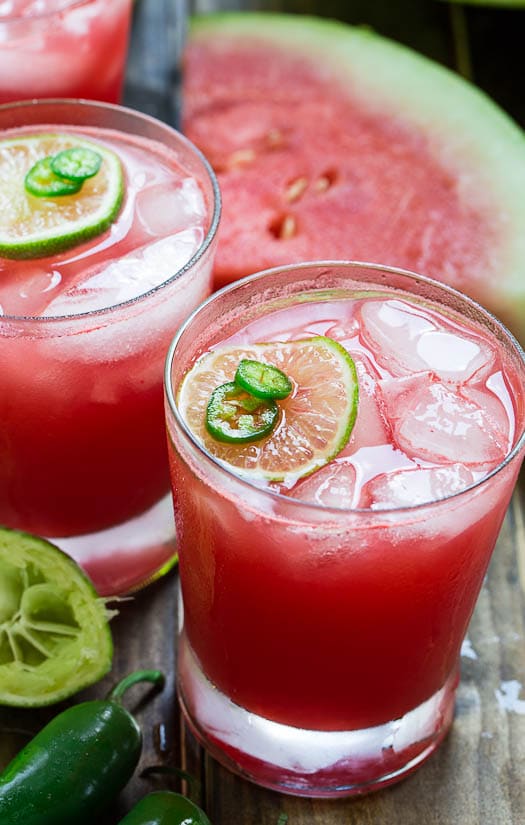 Another sweet and spicy dream pairing is this Jalapeño Watermelon Margarita. Ask anyone what they think of when someone says "summer food" and nine times out of ten they'll tell you watermelon. This is perfect for the grown-up version of that fave.
9. Sunburnt Margarita
The worst part about most poolside or tropical getaways is the inevitable sunburn. This Sunburnt Margarita knows your struggle. The satsumas, agave and blood oranges want you to know everything is going to be okay.
10. Slushy Popsicle Margarita
Popsicles + Margaritas + Corona = Slushy Popsicle Margarita. AKA the epitome of tropical, summertime drink.