15 Tasty Ideas for Thanksgiving Leftovers
If you're anything like me, two things are your reality right now: you're living in elastic-waisted pants and trying to figure out what to do with all of those scrumptious Thanksgiving Day leftovers.
I'll tell you that a search on Pinterest turned up hundreds, HUNDREDS, of both common and peculiar ways to enjoy your Thanksgiving leftovers. Honestly you can only eat a stuffing on white bread with mayo sandwich so many times before you need to shake things up.
Here are 15 ideas for Thanksgiving leftovers that are sure to help:
1. Leftover Thanksgiving Stuffing Waffles
2. Thanksgiving Stuffed Croissants
3. Cheesy Breakfast Stuffing Cake
4. Turkey and Mashed Potato Pot Pie Soup
5. Bacon-Wrapped Stuffing Bites
6. Turkey, Cranberry & Brie Egg Rolls
7. Thanksgiving Pizza
8. Cheesy Leftover Turkey and Mashed Potato Bites
9. Thanksgiving Leftovers Croque Madame
10. Cranberry Asiago Turkey Sliders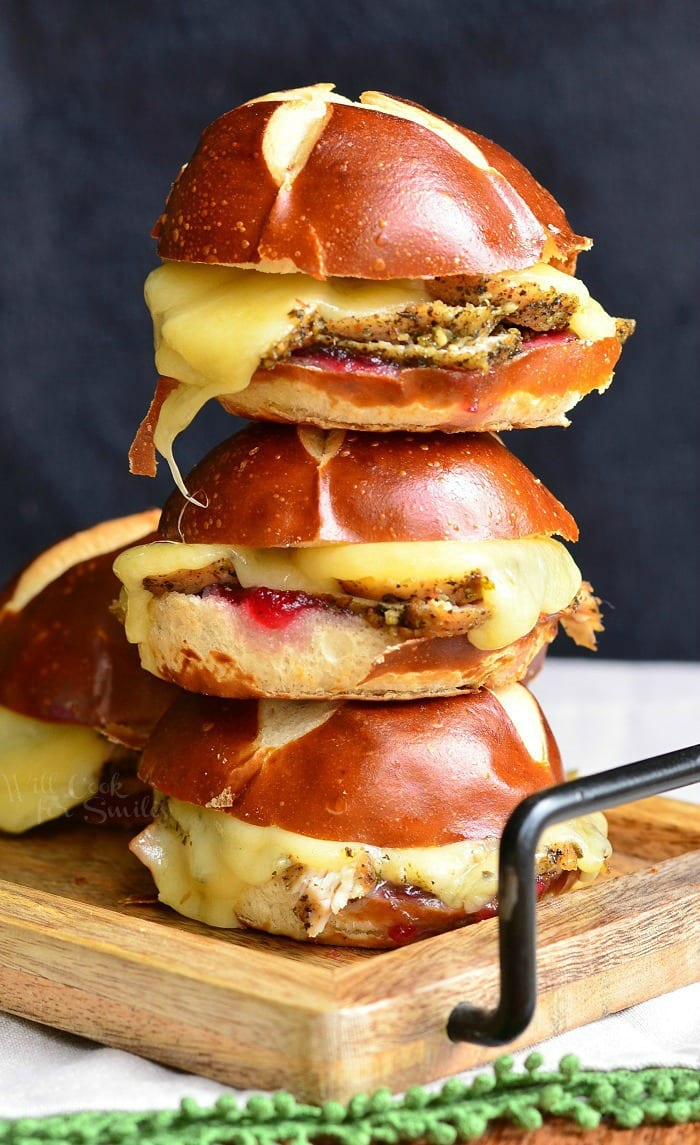 11. Stuffpuppies
12. Thanksgiving Leftovers Quesadilla
13. Turkey Stromboli
14. Turkey Caesar Stuffed Sweet Potatoes
15. Cranberry Apple Danish