9 Stunning Red, White & Blue Spaces for Entertaining
Nothing beats a simple color palette in design. Oftentimes choosing one primary color to focus the design and landscape of a room on breeds a simple, yet beautiful, aesthetic. From the cozy depths of an indigo wall to the brightness of an all-white kitchen to the warmth and comfort of a red, velvet sofa, patriotic themes throughout the home can veer away from the traditional Americana home design trend.
And these stunning red, white & blue-focused spaces are perfect for entertaining.
Red

source
This bright, facelift on mid-century modern design leaves anyone cheery.

source
The compliments in this dining and kitchen space between the concrete and the muted red are divine. Bringing al fresco dining to another level indeed.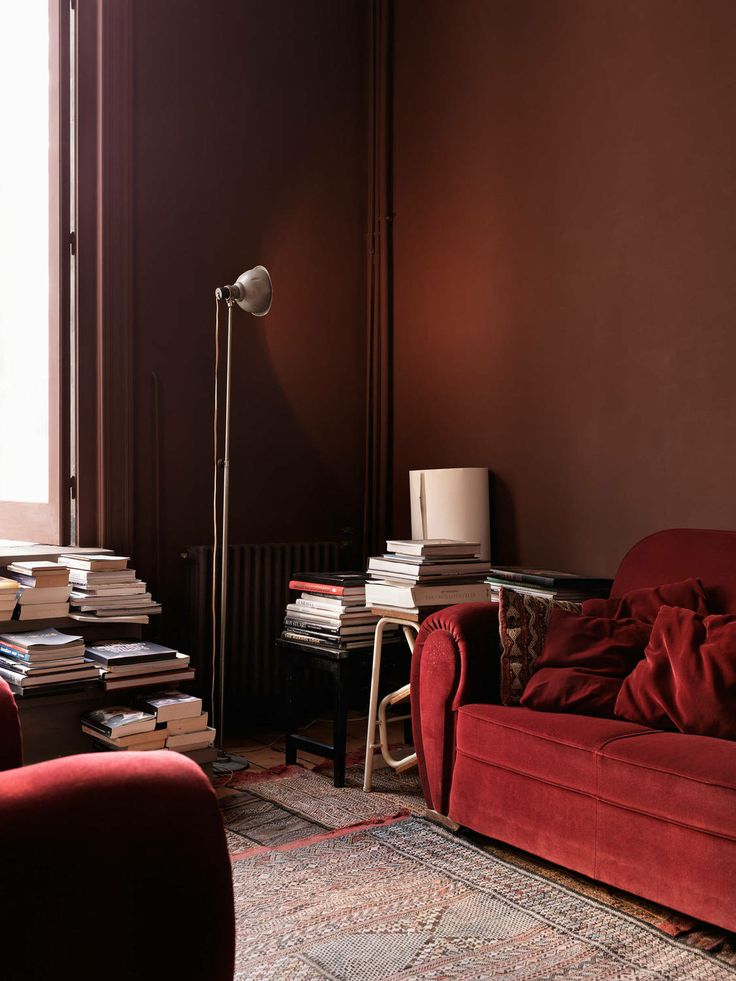 source
One could spend hours getting lost in a novel, cozied right up on one of those velvet couches. And those walls?!
White

source
Crisp. Clean. Simple. This living space has the cleanest lines and softest grey accents to compliment it.

source
This classic, elegantly formal space that plays to the dimensions of the hues of whites is breathtaking.

source
There's an unmatched serenity in this Scandinavian dwelling. Any room becomes immediately inviting with the soft cloth and white wooden floors of a space like this.
Blue

source
This modern living room marries the perfect amount of grey-blue and masculinity.

source
The depth of a dark blue wall in a kitchen space, drenched in natural light is certainly something to write home about.

source
A sofa can often be the focal point of a room. Why not make that focal point stand out with a couch consumed by swoon-worthy cushions of blues?
Comedian behind the YouTube channel, SHUGGILIPPO. Jess toggles between making relatable jokes on the internet and raising a millennial family.