Homemade Pull Apart Dinner Bread Rolls Recipe
First, thaw one pound of frozen bread dough.
Then, divide and roll bread dough into 16 balls of dough, like so…
Melt some butter in a bowl…mix some parmesan cheese and some yummy seasonings (I used Italian, dill, basil, garlic, rosemary) in another bowl…dip each ball into the melted butter and then into the seasonings and put them in a loaf pan like so….(not too much butter)…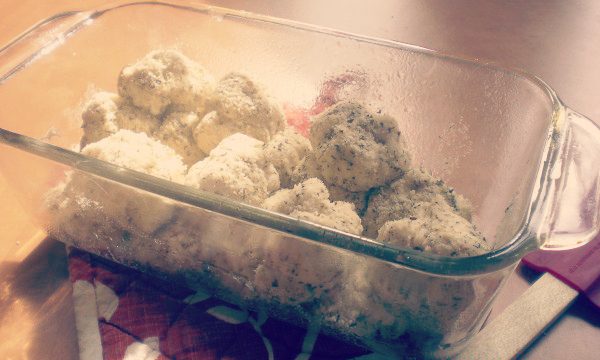 You will need to let the coated dough balls sit in the pan somewhere warm for 30-60 minutes to rise a bit and then you can bake it at 350 degrees for 20-30 minutes until bread is cooked..and then you will be left with this….