9 Brand New Ways to Stuff a Bell Pepper
I've never met anyone who hasn't loved a good, stuffed bell pepper.
Personally, I grew up on the classic approach to stuffing a delicious, red bell pepper. I've recently started experimenting with new and fresh ways of filling bell peppers with tasty goodness.
Here are 9 brand new ways to stuff a bell pepper you should definitely try for dinner this week:
1. Enchilada Stuffed Peppers

Add a spicy, Southwest mix with these Enchilada Stuffed Peppers from Chef in Training.
2. Quinoa Stuffed Bell Peppers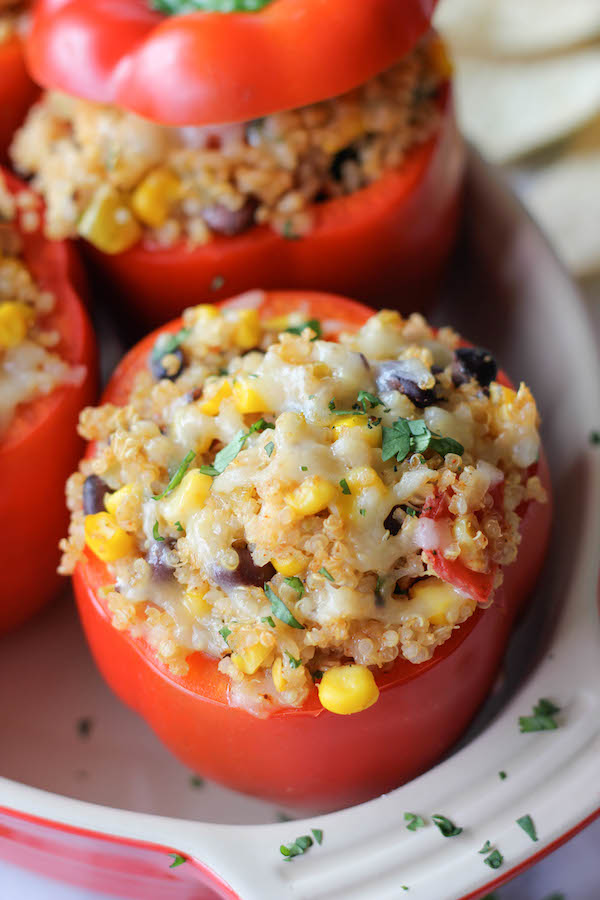 For the health-conscious looking for a mega, protein-packed option, these Quinoa Stuff Bell Peppers from Damn Delicious are the perfect choice.
3. Chicken and Rice Stuffed Bell Peppers

Whenever I hear "chicken and rice" I automatically think "casserole". This Chicken and Rice Stuffed Bell Pepper recipe from Dishes and Dust Bunnies is a refreshing approach to that nostalgic dish.
4. Slow Cooker Pizza Stuffed Peppers

Pizza night just got a set-it-and-forget-it facelift with these Slow Cooker Pizza Stuffed Peppers from A Spicy Perspective.
5. Shrimp Stuffed Peppers

Talk about a combo of land and sea! I'm sure loving these Shrimp Stuffed Peppers from Diary of a Recipe Collector.
6. Spinach Artichoke Quinoa Stuffed Peppers

I'm a sucker for a good spinach artichoke dip so there's no doubt when I stumbled upon these Spinach Artichoke Quinoa Stuffed Peppers from Well Plated by Erin that I'd be pinning the recipe immediately.
7. Cheesy White Chicken Chili Stuffed Peppers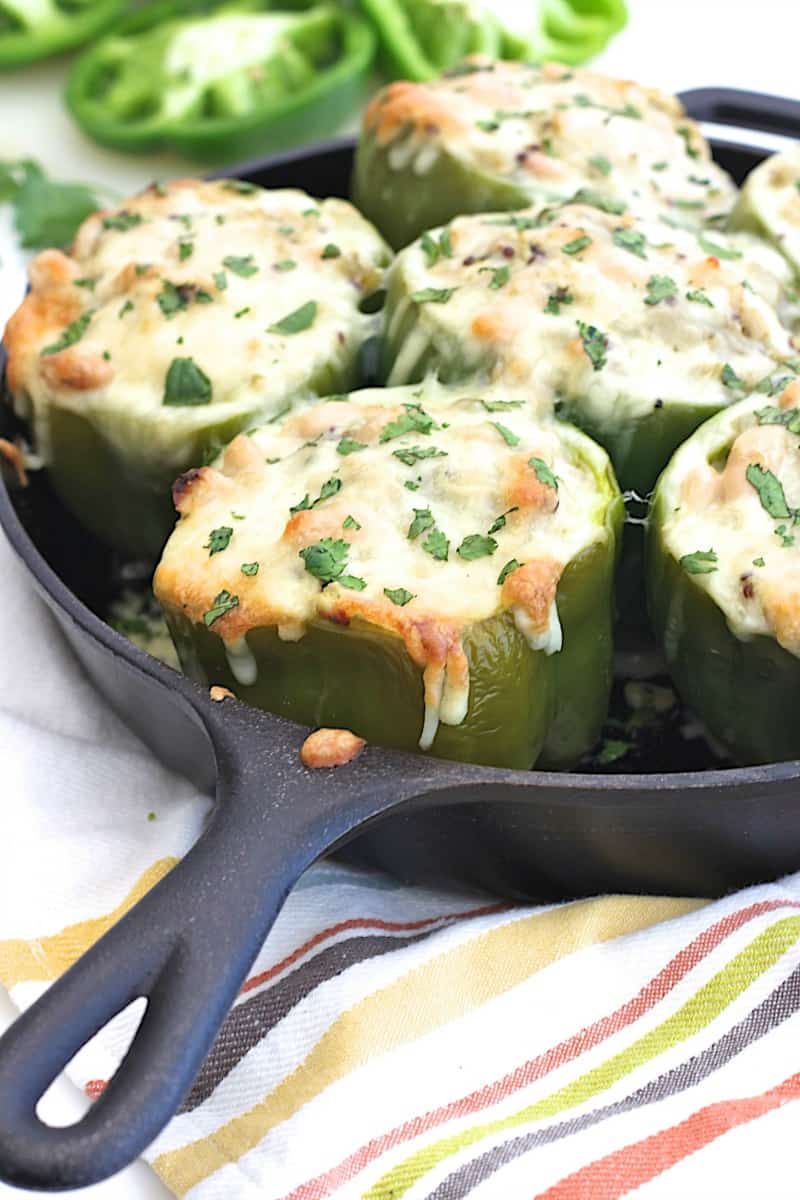 I've never even come close to thinking about stuffing a pepper with chicken chili, but Baker Mama makes it look so good with this Easy Cheesy White Chicken Chili Stuffed Pepper recipe.
8. Breakfast Stuffed Bell Peppers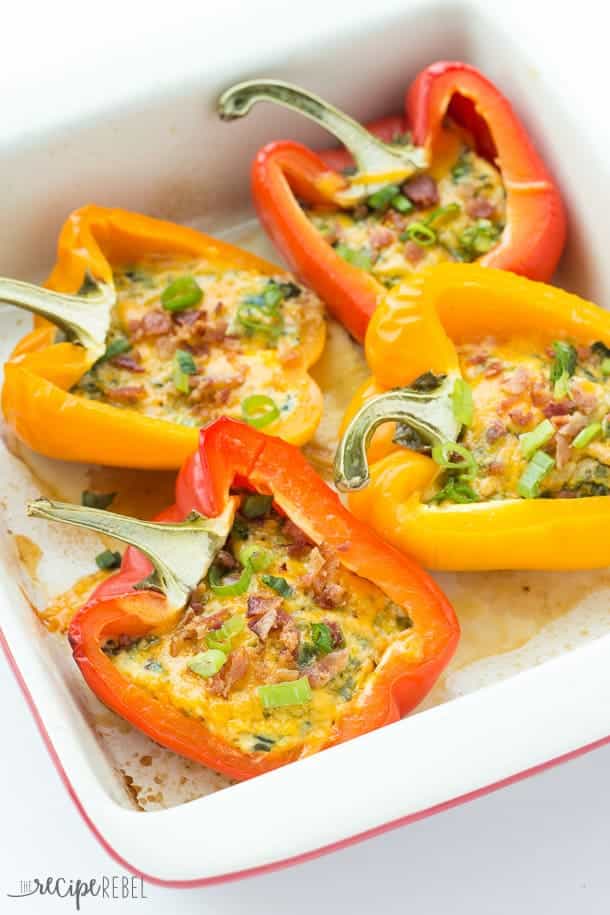 Don't you think for a gosh darn second that loading up a bell pepper is reserved for dinner. These Breakfast Stuffed Bell Peppers from The Recipe Rebel basically spell that out for us all.
9. Classic Crockpot Stuffed Bell Peppers

This wouldn't be an accurate round-up of stuffed pepper recipes if we didn't toss in a Classic Stuffed Bell Pepper recipe like this one from Life in the Lofthouse.