One Skillet Cheesy Sausage Mac Recipe
Pork is, by far, my favorite meat of meats and comes in such a versatile array of products. Ham, pork chops, sausage, bacon…can you really go wrong with pork? I say no.
For this recipe, it's all about sausage. And cheese. And macaroni. You're going to love it.
This one-skillet cheesy sausage macaroni recipe is one of the easiest dinners you will ever make and it is SO delicious!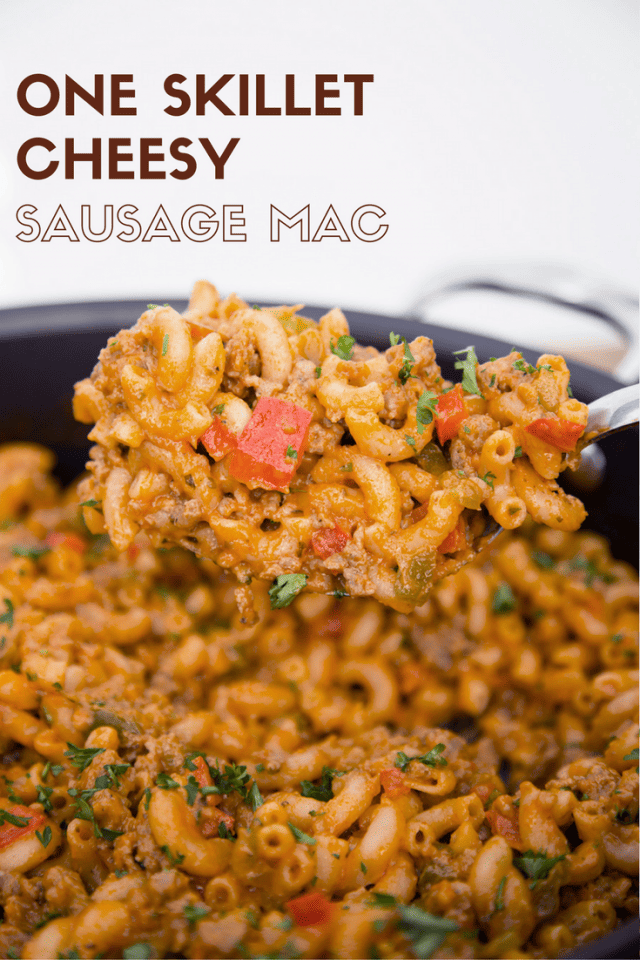 Read and print the recipe below.
One Skillet Cheesy Sausage Mac Recipe
Ingredients:
1 lb pork breakfast sausage
1 green bell pepper, diced
1 red bell pepper, diced
18 oz marinara sauce
18 oz water
2 cups dried elbow macaroni
1/3 cup mozzarella cheese, shredded
1/3 cup half and half
Directions:
Brown sausage over medium heat in a large skillet.
Add bell peppers, elbow macaroni, marinara and water. Bring to boil, then reduce to a simmer. Cover and simmer for 20 minutes or until mac is tender, stirring occasionally stirring.
Uncover, then add half and half, mozzarella cheese. Mix, remove from heat and sprinkle with fresh parsley.
Enjoy!