The Most Amazing Veggie Lasagna Recipe!
Autumn is here in full force, which means I'm craving all sorts of comfort foods. Do you get that way once the leaves start to change?
Even when things are rushed, I try to find time during the week to make meals that will bring the whole family together, so we have time to chat about our day, and slow down during the evening. Our days get really busy as the weather cools down and everyone starts to think about the upcoming holiday season — but right now, we're enjoying all of the gorgeous fall weather and some yummy, hearty pasta.
It's not always easy to get dinner cooked and prepared before the kids have to get to their next lesson or activity, but lately I've been turning to the delicious Bertolli Riserva sauces to help me make dinner the kids will WANT to slow down for — without taking much time at all.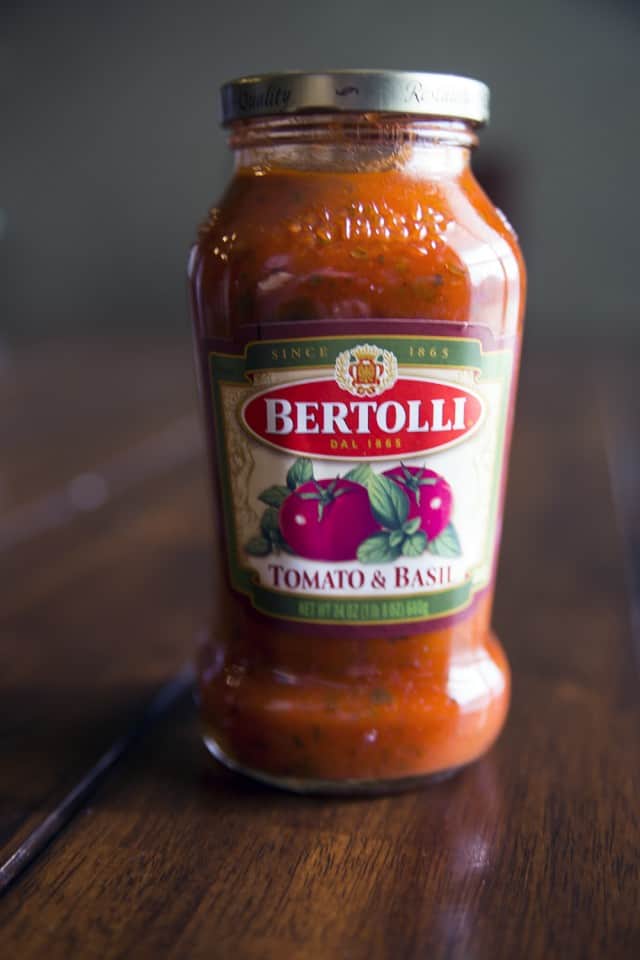 You can elevate any pasta dish with Bertolli Riserva sauces. Packed with a select blend of artisanal ingredients, their unique flavors bring home the taste of Italy. Bertolli has a long tradition of helping families enjoy Tuscan style dinners at home. Their new sauces are absolutely delicious and I know your family will love them as much as mine.
Their Marinara with Parmigiano-Reggiano Cheese is the perfect blend of imported Parmigiano-Reggiano and extra-virgin olive oil, paired with freshly crushed garlic and vine-ripened tomatoes to create a classic sauce that's sure to make your mouth water.
Want to check out the veggie lasagna I made this week? Keep reading and try it out for yourself!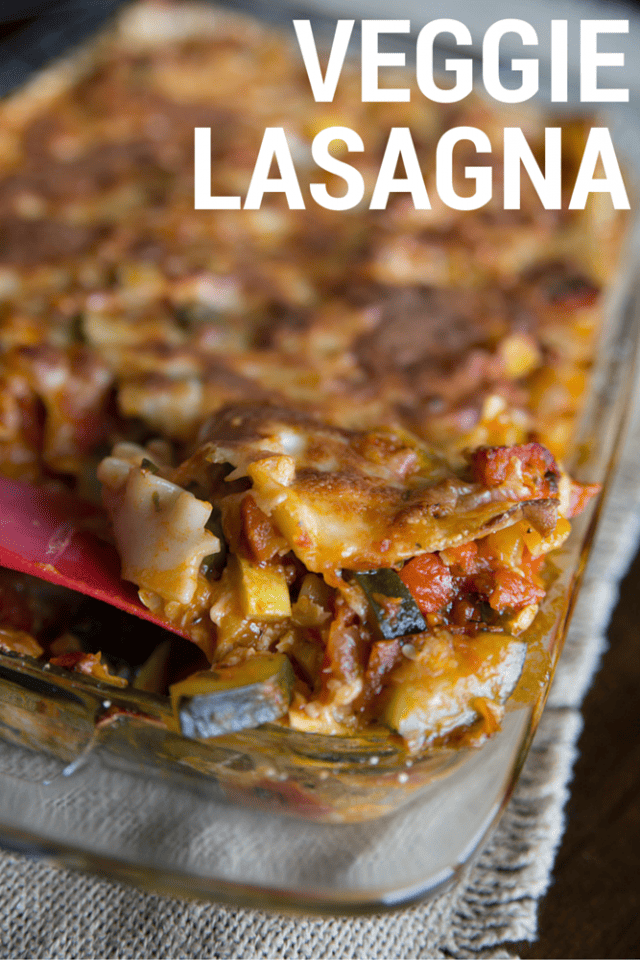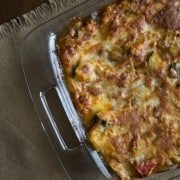 Amazing Veggie Lasagna
Yield: 8 servings
Prep Time: 20 minutes
Cook Time: 1 hour
Total Time: 1 hour 20 minutes
Ingredients:
1 box lasagna noodles
2 tbsp olive oil
3 garlic cloves, minced
1 small onion, chopped
1/8 tsp crushed red pepper flakes
2 zucchinnis, sliced then cut into fours
2 yellow squash, sliced then cut into fours
12 oz jar roasted red peppers, drained and cut into small pieces (same size as veggies)
1 28 oz jar of Bertolli Tomato and Basil sauce
handful of fresh basil leaves, torn and chopped
2 eggs
15 oz ricotta cheese or cottage cheese (I used ricotta)
2 oz parmesan cheese, grated
8 oz mozzarella cheese, shredded
salt and pepper, to taste
Directions:
Preheat over to 350 degrees. Adding non-stick baking spray to a 9x13 casserole dish.
Cook lasagna noodles according to box directions, drain and set aside.
While noodles are cooking, heat olive oil in a large skillet over medium heat. Add onions and cook until translucent, then add zucchini, squash, red pepper flakes and salt (to taste). Cook 5-7 minutes or until the vegetables start to brown.
Add roasted red peppers and Bertolli Tomato and Basil sauce. Let simmer for 5-7 minutes, then add basil and season with salt and pepper (to taste).
Mix ricotta cheese, eggs and 1/2 tsp of salt to a mixing bowl until combined, set aside.
Time to build the lasagna! Make a thin layer of veggie mixture on the bottom of the dish, layer with noodles (may take 3 or 4, depending on your dish shape), then ricotta cheese mixture, a layer of parmesan cheese, a layer of mozzarella cheese, more veggie mixture and continue building until ingredients run out, ending with mozzarella on top.
Cover the dish with aluminum foil (loosely) and bake for 20 minutes, then uncover and bake another 15 minutes or until the lasagna starts to bubble. Place under a broiler to get a nice golden brown cheese on top!
You can pick up the new Bertolli Riserva now at Kroger, Dillons, Fred Meyer, Frys, King Soopers, Ralphs and Smiths. Try it for yourself at the Bertolli Riserva tasting events at select stores from October 23rd to 25th!
Post Sponsored by Lunchbox. All opinions are 100% my own.