Beef Sliders with Balsamic Mushrooms and Onions
The long Memorial Day weekend is here and the kids are officially OUT OF SCHOOL for the summer. Now is the time to clean up the backyard, plant some beautiful flowers and warm up the grill. I've been waiting for this moment.
Let's start the summer with beef sliders smothered in balsamic mushrooms and onions, shall we?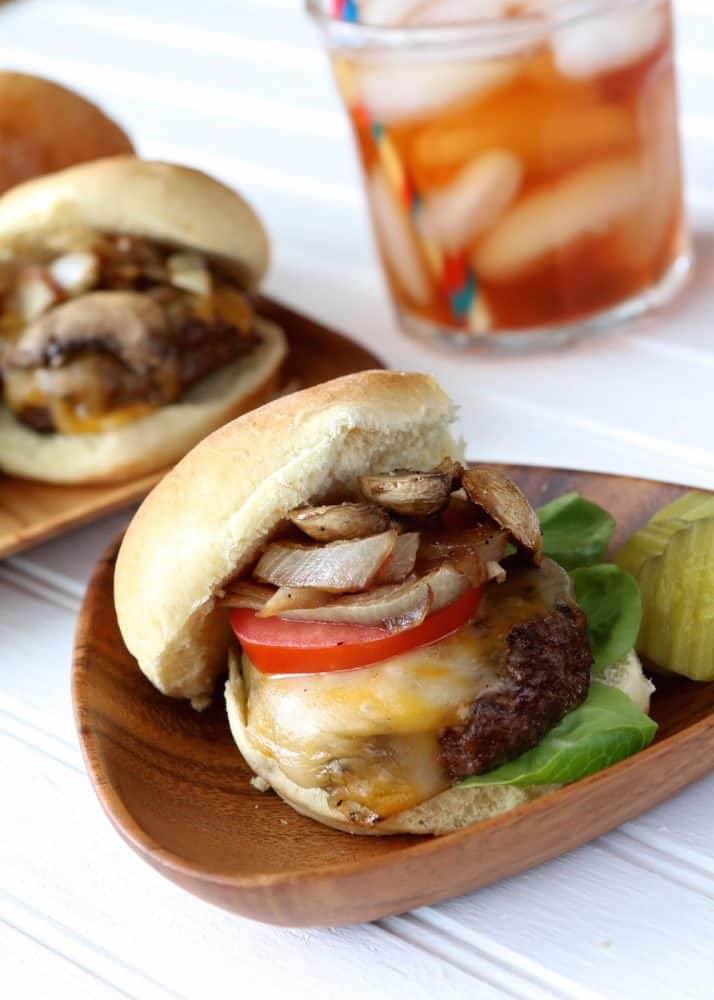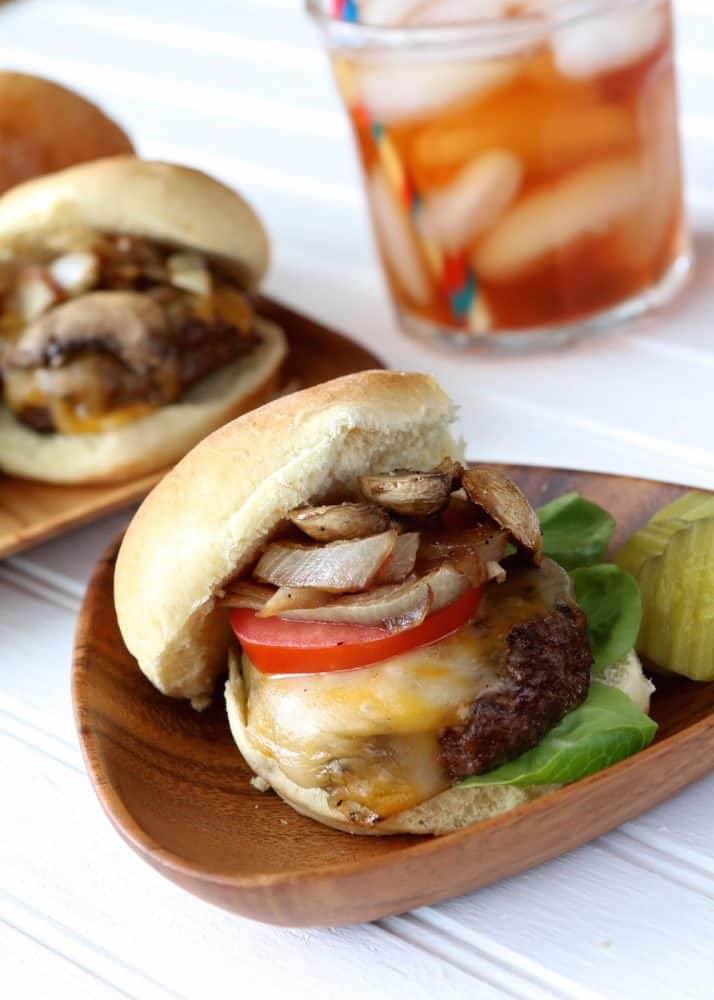 Beef Sliders with Balsamic Mushrooms and Onions
Yield: Makes 8 sliders
Prep Time: 15 minutes
Cook Time: 12 minutes
Total Time: 27 minutes
Ingredients:
1 medium onion, thinly sliced
1 (8-ounce) package sliced fresh mushrooms
1/4 cup plus 2 teaspoons balsamic vinegar, divided
2 tablespoons olive oil
1/4 teaspoon freshly ground pepper
1 tablespoon Worcestershire sauce
11/2 pounds ground round or sirloin
1 tablespoon lemon pepper
8 slider buns, sliced and toasted
Toppings: lettuce, tomato, pickles (optional)
Directions:
1. Prepare grill to medium-high heat.
2. Place onions and mushrooms on a lightly greased grill rack and toss with 1/4 cup balsamic vinegar, olive oil and pepper, mixing well. In a separate bowl, combine remaining balsamic vinegar and Worcestershire sauce; set aside for later use.
3. Divide meat mixture into 8 equal portions, shaping each into a 1/4-inch to 1/2-thick patty. Brush both sides of patties with reserved Worcestershire mixture and season with lemon pepper.
4. Grill onions and mushrooms 10 to 12 minutes, until the onions are tender. Place patties on grill rack; grill for 5 minutes per side or until desired degree of doneness. Serve sliders on buns. Top with balsamic onions, mushrooms and desired toppings. Serve immediately.
Notes:
-You can save time if you purchase already-prepared sliders. Some groceries have them in the meat section.
-Purple onions also work great!
-You can roast mushrooms and onions on a lightly greased baking sheet instead of the grill on 400 for 10 to 12 minutes.
-This recipe can be doubled
Happy Grilling!