Crescent Roll Monkey Bread Recipe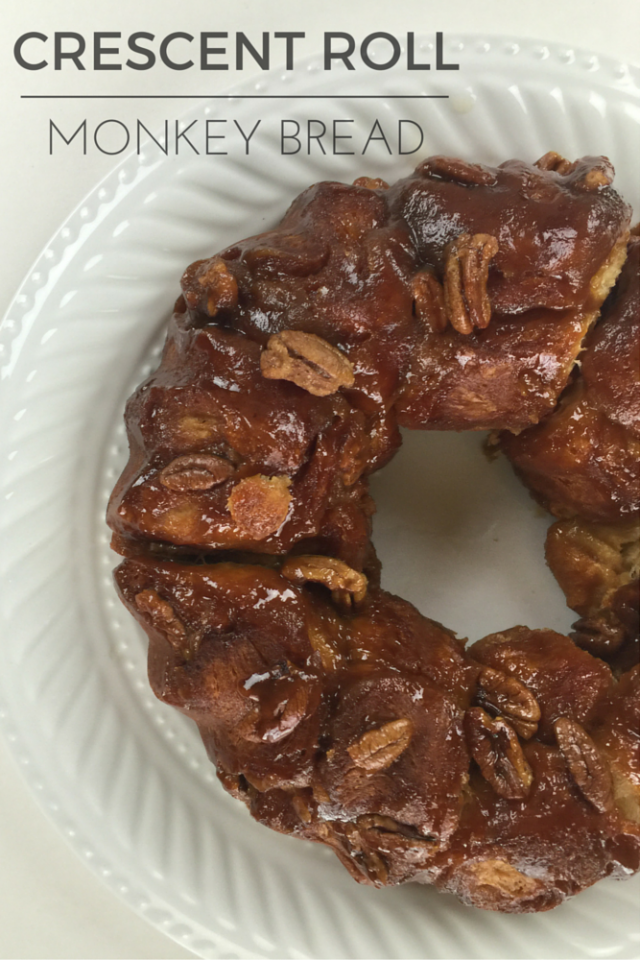 Delicious caramel monkey bread made with refrigerated crescent rolls! Get the recipe below.
Easy Crescent Roll Monkey Bread
Yield: 12 servings
Cook Time: 25-30 minutes
Ingredients:
1/2 cup butter
1/2 cup chopped pecans
3/4 cup light brown sugar
1 tbsp water
2 - 8-oz cans crescent rolls
Directions:
Preheat oven to 350 degrees.
Melt butter in a small saucepan, then cover the bottom and sides of a bundt pan with 2 tbsp of the melted butter.
Sprinkle pan with 3 tbsp of pecans. Add remaining pecans, brown sugar and water to remaining melted butter in saucepan. Bring mixture to a boil. Boil 1 minute while stirring constantly, then remove from heat and set aside.
Remove dough from cans, but do not unroll. Cut each long roll into 8 slices. Arrange 8 of the slices, cut side down, in the bundt pan. Spoon half of brown sugar mixture over dough and then place remaining 8 dough slices alternately over bottom layer. Spoon remaining brown sugar mixture over slices.
Bake for 25 to 30 minutes or until deep golden brown. Let cool 3 minutes in pan before inverting onto serving platter or waxed paper.
Watch the how-to video!