Pear Vodka Cranberry Cocktail Recipe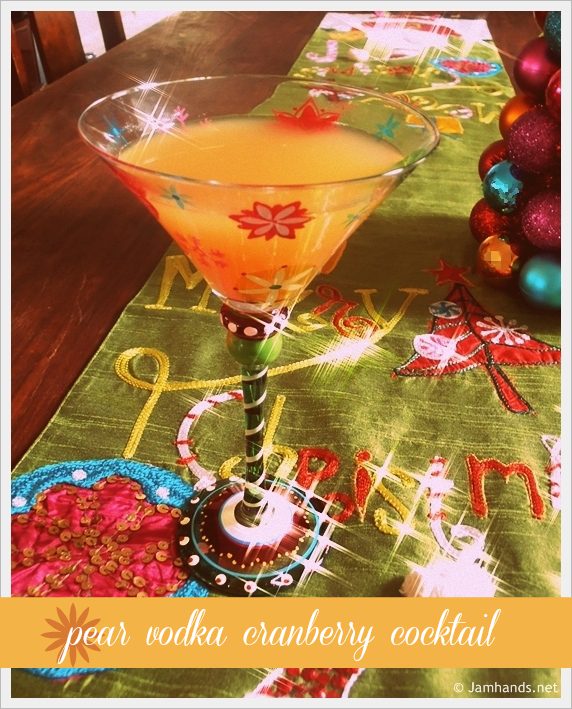 Well folks, the holiday season is almost over. If you are like me and ready to toast your way into 2013, try out this delicious Pear Vodka Cranberry Cocktail from Intoxicology. Simple to make and it is nice and fruity for those that like a little sweetness in their cocktails. Enjoy!
Pear Vodka Cranberry Cocktail
Yield: 1 servings
Total Time: 5 minutes
Ingredients:
1 1/2 oz Pear Vodka
3 oz Pineapple Juice
1 oz Cranberry Juice
Directions:
1. In a chilled rocks glass filled with ice, add your vodka and pineapple juice. Top with a splash of cranberry juice. (I preferred to shake mine with ice then strain into a martini glass)
Go behind-the-scenes of Mom Spark by following us on Snapchat at "momsparkblog".