Leftover Turkey Noodle Soup
Can you believe that November is here? I'm having a hard time accepting it myself! Before we know it Thanksgiving will be here, along with copious amounts of delicious food and my most favorite thing – leftovers!
Turkey leftovers are great, but it's easy to run out of ideas on how to use them. Sandwiches are our first instinct, but what about a delicious soup? We think you're going to love this one!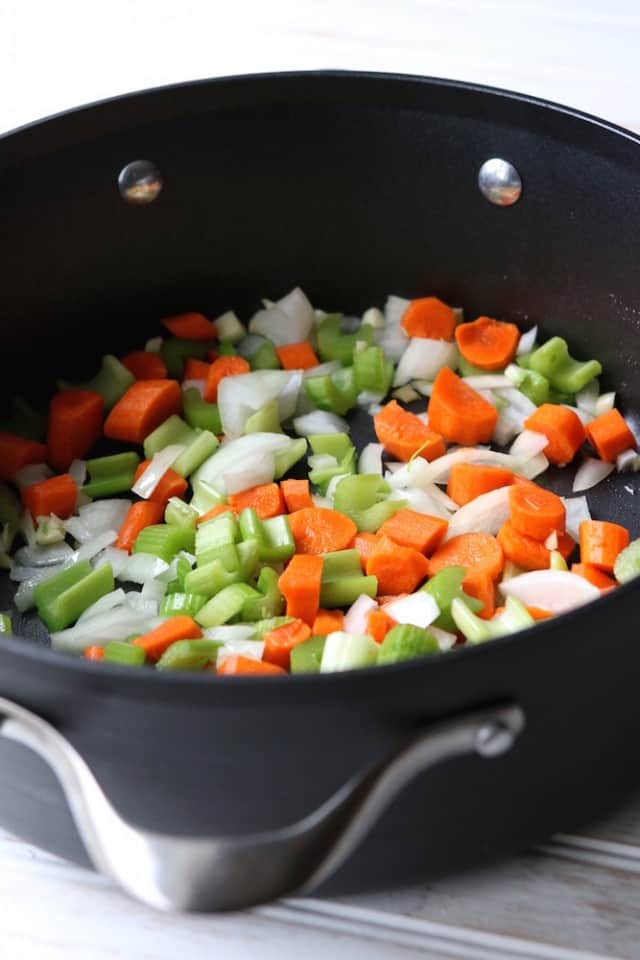 Leftover Turkey Noodle Soup
Yield: 4 to 6 servings
Prep Time: 15 minutes
Cook Time: 25 minutes
Ingredients:
4 ounces wide ribbon egg noodles
1 small onion, diced
4 celery sticks, diced
4 carrots, peeled and diced
2 cloves garlic, minced
1 tablespoon olive oil
6 cups low-sodium chicken broth
3 cups chopped leftover turkey
2 tablespoons chopped fresh dill
Directions:
Cook noodles according to package directions. Drain and set aside.
Cook onion and garlic in a large Dutch oven over medium-high heat 3 to 5 minutes or until onion is tender. Add celery and carrots and cook 5 minutes more or until crisp tender, stirring occasionally. Add broth and bring to a boil. Reduce heat and add chicken and noodles. Cook 8 to 10 minutes, stirring occasionally. Add fresh dill, stirring well. Cook 5 minutes more and serve.
Testing note: you can add 21/2 cups of fresh kale or baby spinach if you wish.
I used no yolk noodles.