Strawberry Icebox Cake Recipe
This recipe is very similar to our popular Chocolate Eclair Cake, but with delicious ripe strawberries instead of chocolate! It's the perfect summer dessert!
Watch the tutorial here or scroll down to print the recipe. 🙂
Grab the recipe below. 🙂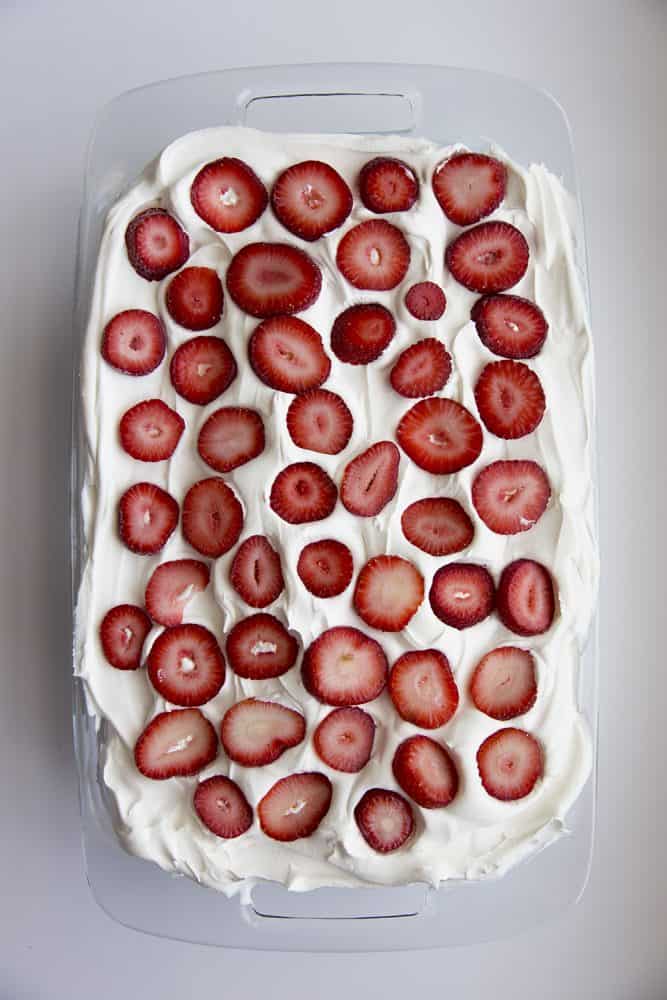 Strawberry Icebox Cake
Ingredients:
2-3 lbs fresh strawberries, sliced
1 14.4 oz box of graham crackers
2-3 tubs of Cool Whip
Directions:
Spread a thin layer of Cool Whip on the bottom of a 9x13 inch baking dish. Top with a layer of graham crackers, then a layer of Cool Whip, then strawberries. Repeat two more times until you have three layers.
Chill overnight!
I have also put together a how-to video!