Star Spangled Fruit Salad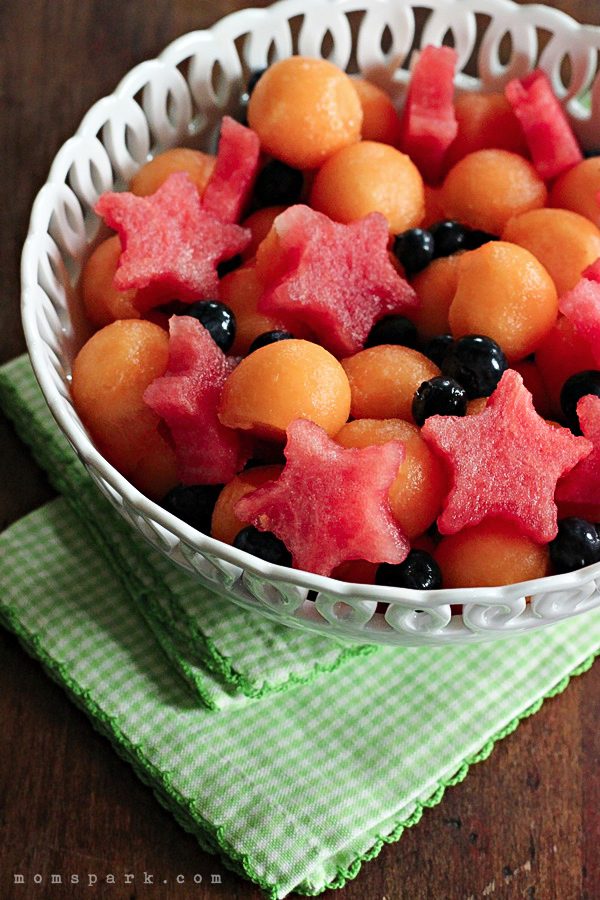 No Summer get together is complete without a delicious, fresh fruit salad. To make a festive July 4th Star Spangled Fruit Salad, combine your favorite fruits with ripe watermelon star cutouts.
I am a purist when it comes to fruit salad and I typically skip adding a dressing. If your fruit isn't totally ripe you can add a touch of honey with the juice from an orange and toss to combine.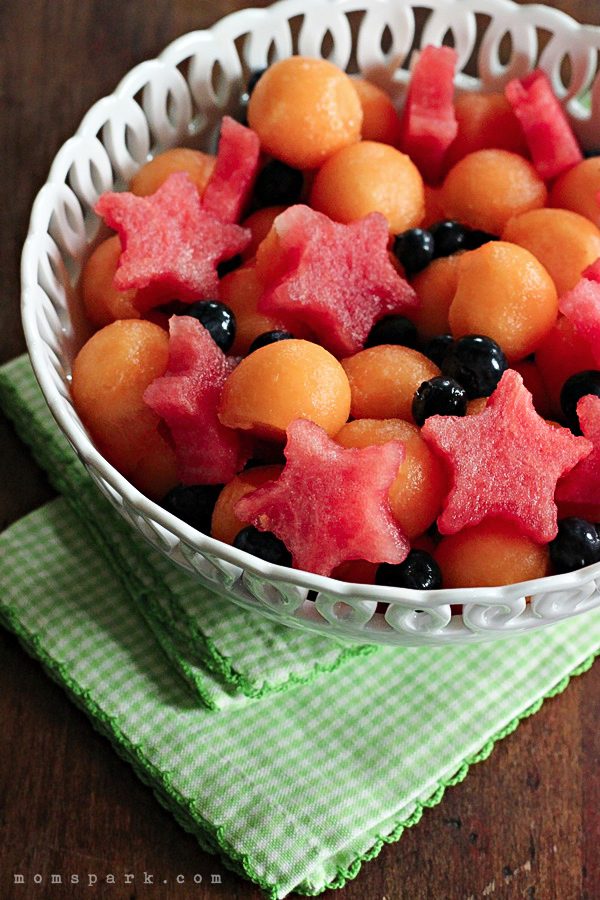 Star Spangled Fruit Salad
Yield: Several cups, about 6-8 servings
Prep Time: 20 minutes
Total Time: 20 minutes
Ingredients:
1 small package fresh blueberries
1 ripe cantaloupe
1/3 of a large ripe watermelon
any other fruits you enjoy, ripe honeydew and pineapple would be a great addition
Directions:
1. Rinse the blueberries, checking for any stems. Drain and transfer to a serving bowl.
2. Cut the cantaloupe in half and remove the seeds. Use a melon baller to cut into balls. Transfer to the serving bowl. Mix the blueberries and cantaloupe to combine.
3. Cut a watermelon into thirds. Take one third and cut it into thick slices. Use a small to medium cookie cutter to cut out star shapes. If they are thick like mine were, you can cut the stars in half to get two stars per cut out. Add the watermelon stars to the fruit salad, being gentle to not break the stars. Reserve a few stars to decorate the top of the salad with. Serve immediately.